Are you guys excited for the 4th of July?
I am, and I've got
lots
of goodies for you from
Edible Gifts Plus
!
FUN, FESTIVE AND PATRIOTIC GIFTS AND GOODIES
FOR THE 4TH OF JULY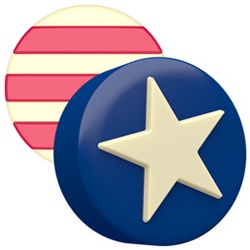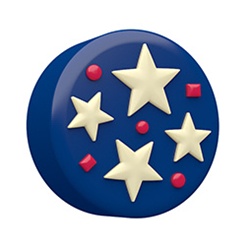 Cake Pops($2 each) are also an excellent and fun addition to any gathering, with a rich rudgy

double chocolate cake

mixed with just the right amount of

cream cheese filling

and drenched in

white chocolate

or milk chocolate coating. Beautiful designs top these mouthwatering treats off.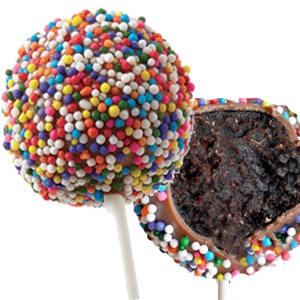 The
Big Patriotic Heart Cookie
($35.50) and
Patriotic Giant Fortune Cookie
($29.50) are larger than life goodies that everyone can share. The Big Patriotic Heart Cookie measures a memorable 9-10". The Patriotic
Giant Fortune Cookie
weighs in at over one pound and is nearly the size of a football.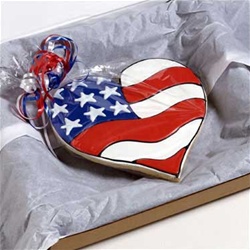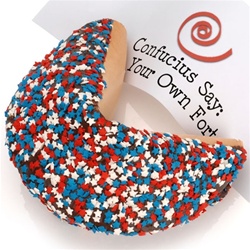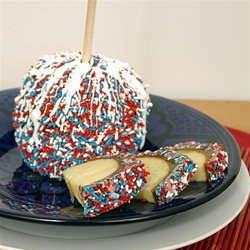 Whether they're near or far, honor your favorite military member with the
American Dream Lollipop Bouquet
($41.95) or the
Happy 4th of July Patriotic Cookie Bouquet
($53.95). The American Dream Lollipop Bouquet features a festive collection of
hard candy
lollipops, while the
Happy 4th of July
Patriotic
Cookie Bouquet
features hand-decorated red, white and blue cookies with your personal message displayed on the center cookie.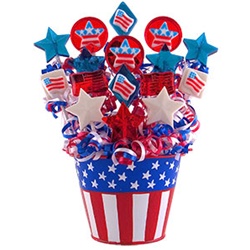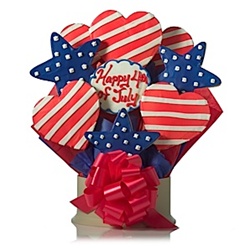 Don't forget to thank the host! Do so with the
Grill Master Cookie Bouquet
($53.95), featuring delicious cookies hand-decorated as everyone's favorite barbecue items and with your personal message displayed on the center cookie.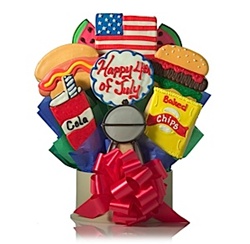 While you're waiting for your yummy gifts to arrive, you should make these brownies.
Kellen was coming back from visiting home and I wanted to make him something special. He's been wanting brownies for the past couple of weeks and I wanted to make him brownies, but I've already put two brownie recipes on here, so I had to make them different. That's when I started brainstorming. Since he loves cookie dough ice cream, why wouldn't he love cookie dough brownies?
Well, I guess he did because he said they're the "best brownies he's ever had". Pretty tough to beat if you ask me! They aren't as time consuming as I thought either. Perfect brownies.
1 1/4 c. all-purpose flour
1/2 c. white chocolate chips
Prepare 13×9″ baking pan by laying a piece of foil in the bottom and up the sides. Spray with cooking spray or butter the foil.
Melt 2 sticks of butter in a medium saucepan; add cocoa, stirring until smooth. Remove from heat and cool slightly. Add sugar, salt, eggs, and vanilla; beat with a spoon until combined. Add flour and baking powder; mix well. Stir in chocolate chips. Spread batter into pan. Bake at 350 degrees for about 25 minutes or until a toothpick comes out clean. Allow brownies to cool completely before moving on to the next step.
Chocolate Chip Cookie Dough Filling:
(adapted from Taste of Home)
1 c. packed light brown sugar
1 c. white chocolate chips
Combine first 5 ingredients in a mixing bowl and cream together. Add flour and stir until combined. Stir in chocolate chips. Spread in an even layer on top of cooled brownies. Chill before adding chocolate glaze.
Chocolate Glaze:
1 c. semi-sweet chocolate chips
1 Tbsp. Crisco shortening
Melt chocolate with shortening and stir until smooth. Spread over chilled cookie dough layer.